Welcome to the world of Eggies!  You have just entered the world of one of the most addictive Mobile Games ever played. Eggies can be played on iOS, Android and even Facebook.   Play for FREE and get 20 FREE tokens
Eggies is for Everyone!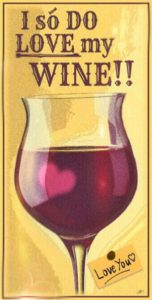 Eggies is for all ages will find this game fun and engaging. Anywhere from 4 years old up to 97, it will engage you. Millions of people are already playing this game and you will understand once you open up this game and see the wonder of it all. Your task is to help free the Eggie friends and this will gain you points and prizes. Eggies is an interactive game and you can play with your friends, colleagues and your family all across this growing network that spans the globe. This game can be played and enjoyed for a very long time. Share it with your friends and family, colleagues and whoever you want to play it with. You can engage in tournament play, or simply play for fun.
You will find the story within this game to be a very cute and lovable one. Set up your account and see what we mean. Once your account is set up you will see the entire story.
The main goal of the game is to smash as many eggs as you possibly can.  How you do this is to align 3 eggs together.
If you align 4 or more, this will release an Eggie Friend that when it is activated will create different activities that will smash even more eggs.  Keep it up and you you will combine the effects of multiple Eggie Friends for more egg smashing fun.
Of course, the more eggs you smash, the more Eggie Friends you set unleash, this leads to more point, which leads to more coins and rewards.
This is so much fun with high activity, and very addictive.  Have some time standing in lines or waiting for someone or something or simply want to pass the time? This is one of the best ways to do just that. Enjoy yourself with this game. Get involved in this Mobile Gaming fun.
The game play with Eggies is absolutely incredible.  You will enjoy the interactivity of this game. Tournament Play is waiting for you as well and there is endless fun involved in this type of competitive action. In this type of play you can actually play for tickets just by winning in the different levels. Anyone can do this. Then just exchange your won tickets for actual prizes!
The more combos, the more actions.  The more actions, the more points… the more points the more you grow in levels.
And all the while you will encounter a Little Witch that will make you laugh with her comments and even her attitude!  She will get kids (of all ages) to laugh.
Save
Save
Save
Save
Save
Save